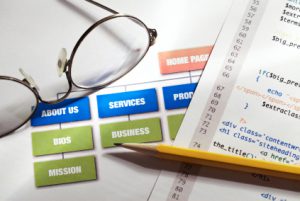 When creating Internet resources, we use the latest technology (for example, our staff is developing sites for cms Joomla, WordPress та Opencart, that are so popular today), which allows us to easily implement a corporate web sites of any complexity, means, that visitors to your site will never complain, that site "inhibits" or long loads, whether, as much information on it available.
Currently the company "Website" works with the most popular and modern CMS: Joomla, WordPress, Drupal, OpenCart.
Joomla
Joomla is arkasna content management system, designed for creating and managing websites. Joomla is free and free to distribute.
CMS Joomla provides opportunities: system allows you to create as small websites, business cards, displays only basic information about the company that owns the resource, and Internet shops and portals, that are much more sophisticated and robust structure. With Joomla! You can create a site almost any purpose - from simple personal pages to a powerful trading system or social networking site with millions of visitors.
By the undisputed advantages of CMS include the following:
Management structure and content of the site;
Content site: placing content into text sections, Creation News, Press Release, Spec. proposals, Article;
Setting and retrieving information from the feedback form;
Configuration and Management Forum;
Subscription and Newsletter (other useful information) Subscribers;
Setting up and managing blogs;
Creating user groups, setting access rights to pages;
Create content and catalog;
Creation, the content control and Internet shopping;
Configuration and Management "Questions / Answer "and" Guestbook ", possibility of moderating posts;
Spam (Captcha);
Create and manage polls;
Creating and filling the gallery;
Getting information about the current weather and exchange rates;
Accounting visits to.
WordPress
WordPress is an ideal platform for publishing, focused on aesthetics, Web standards, and usability. WordPress is free and free to distribute.
CMS WordPress is very widely used in the creation of Internet resources: from blogs to news sites is quite complex and even online stores. Successful architecture and the built-in "themes" and "plugins" allows you to implement the most ambitious projects.
By the undisputed advantages of CMS include the following:
Easy Installation, settings;
possibility of publishing with third-party applications and services;
Immediate publication;
support so-called "themes", allowing you to easily change the look and, and how to output;
"Themes" are implemented as a set of template files in PHP, that positively affects the speed and flexibility;
huge library of "themes" and "plugins".
OpenCart
OpenCart це потужна система мережевої торгівлі з відкритим кодом, that combines modern technology and simple interface. OpenCart has many features and is easily adaptable to trade in Ukraine.
By the undisputed advantages of CMS include the following:
Unlimited number of categories
Unlimited number of products
Unlimited number of producers
Multivalyutnіst
Multilingualism
Open Source
MVC Architecture
Free documentation
The local community and services
Large database extensions