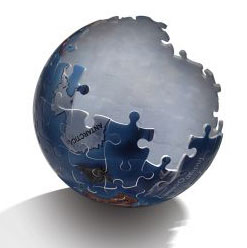 We provide an ideal opportunity for young companies and entrepreneurs. This year introduces a new tariff package "Website Card" on credit
deposit 35% of the cost of the overall project + technical support during the credit period.
Here, for example, If you take the credit for the site 500 USD (4000UAH), payments will be calculated as follows:
down payment – 175 USD (1400 UAH), then monthly for a year 27 USD (216 UAH), then you become full owner of the site.
Startup Vid 28,99 $ per month
The customer of the website get the following benefits:
1) You pay for the creation of services, placement and maintenance of your site is not immediately, and within one year installments.
2) After payment of all parts of the site is fully transferred into your possession.
3) With limited funds you get a professional website and its support.
4) Prices for web design does not increase!
What is the order website on credit from our company?
Activate "site on credit" – ideal for beginners or organizations are starting their Career. I do not have a permanent source of income. Також цей тарифний пакет буде ідеальним для молодих підприємців.
Due to the current economic situation and the crisis in world, We'll let you pay for your new website on credit. Credit divided by your wishes. Loan term up to 12 months. This service provides for the conclusion dohmonthsya person or entity for the provision of services by developing, creation, placement and maintenance of the Website with payment for services rendered in equal installments over 12 months. The customer pays for the initial 35% cost of services and providing the necessary information and materials to create a website.
This your company is able to maintain its capital and order professionally created web site or online store on credit.
Site credit package includes the following services for the customer:
create a website based on Site package "business card" or in accordance with individual wishes of the customer
website creation credit based on CMS Joomla ™ or WordPress CMS ™.
particle in the tariff package takozh included hosting package "Initial"
free technical support during the credit period
after full payment, You will receive a confirmation of your property website